NORMAL
RegulatedEZH2 activity (a histone methyltransferase)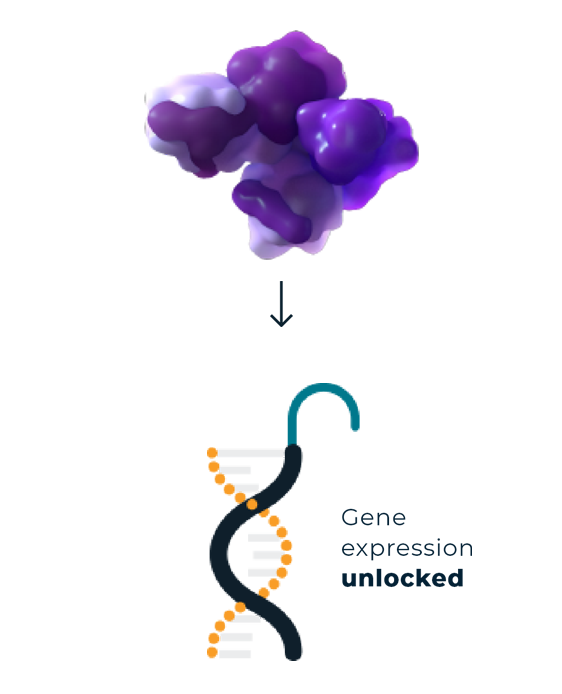 EZH2 plays a key role in the regulation of gene expression through appropriate and timely repression of genes involved in cell differentiation, and apoptosis. This allows for controlled cell growth and survival.1-3
EPITHELIOID SARCOMA
OveractiveEZH2 activity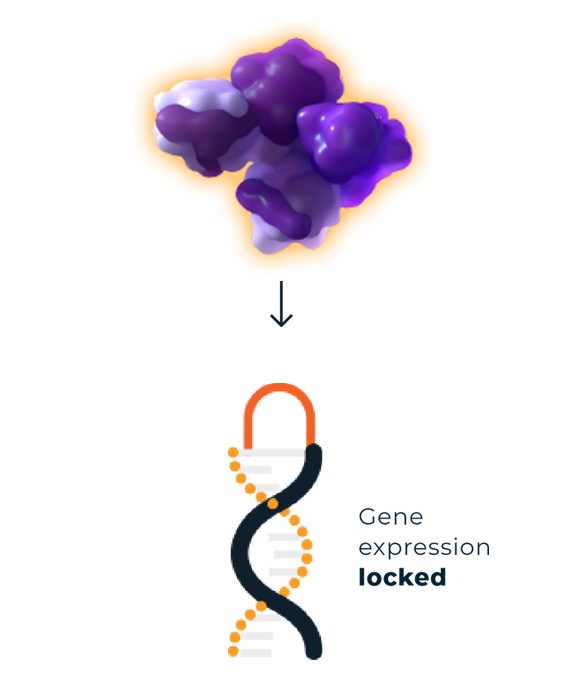 Overactive EZH2 causes dysregulated gene expression by inappropriately silencing target genesa and locking cells in a proliferative state.1-4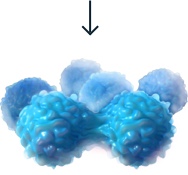 This can lead to tumor growth.1-4
TAZVERIK®
Reduced EZH2 activity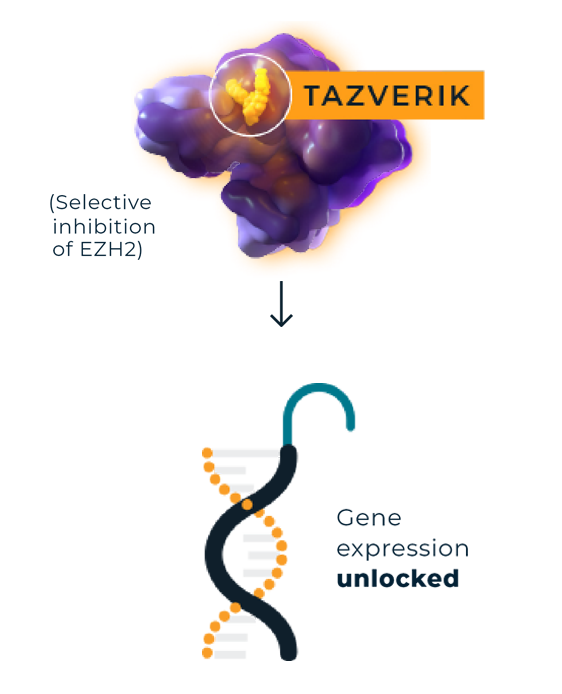 Uniquely designed to target and inhibit EZH2 activity, TAZVERIK can help unlock gene expression to allow target genesa to be appropriately expressed.5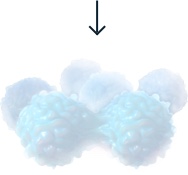 This information is derived from animal studies and does not demonstrate clinical efficacy and safety.
aTarget genes include tumor suppressor genes, differentiation markers, cell cycle regulators, and apoptotic machinery.
EZH2=enhancer of zeste homologue 2.
References: 1. Italiano A. Role of the EZH2 histone methyltransferase as a therapeutic target in cancer. Pharmacol Ther. 2016;165:26-31. 2. Gan L, Yang Y, Li Q, et al. Epigenetic regulation of cancer progression by EZH2: from biological insights to therapeutic potential. Biomark Res. 2018;6:10. 3. Siontis BL, Chugh R, and Schuetze SM. The potential of emerging therapeutics for epithelioid sarcoma. Expert Opin Orphan Drugs. 2017;5(12):983-989. 4. Shain AH, Giacomini CP, Matsukuma K, et al. Convergent structural alterations define SWItch/Sucrose NonFermentable (SWI/SNF) chromatin remodeler as a central tumor suppressive complex in pancreatic cancer. Proc Natl Acad Sci U S A. 2012;109(5):E252-E259. doi:10.1073/pnas.1114817109. 5. TAZVERIK. Prescribing information. Epizyme, Inc; 2020.